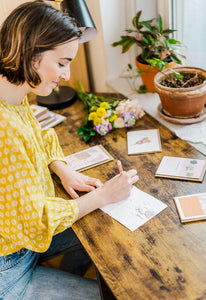 Turn thoughts into actions, and words into wildflowers.
Building a community is like tending to a garden.
First you have to plant the seeds. Then cultivate them; water them, weed them.
It's a lot of work.
And yet our connections to each other are what ground us in being human.
It is our goal to help others plant seeds of connection and sow thoughtful communities... one card at a time.